Thursday, April 29
My Seductive Museum Gallery of Fine Cover Art pick for the month of April is....Sinful
by Charlotte Featherstone.
I think this is my favorite cover so far this year. I love naked chest covers so prominent right now in romance covers as much as the next gal, but seeing the hero's back instead of front not only epitomizes the aloofness of the hero Matthew, Lord Wallingford, I think it is absolutely striking in it's uniqueness and simplicity. Not to mention the cover model has a beautiful back, and don't get me started on his buns in the period trousers :)
Much like the love story, the cover is all about the hero and his struggle with his past and his personal demons. His stance is aggressive with clenched fists, his face is in shadow concealing who he is...much like his efforts to forget his past through debauchery and absinthe conceal who he is. The green swirling smoke is supposed to represent absinthe, a liqueur known as the "green fairy", which Wallingford occasionally uses to manage his troubled emotions, but I think it also lends a bit of mystery to his character as well. Our hero must come to terms with his past and who he is before he can accept the love, and be in love with his heroine Jane. Is he literally turning his back to the love that is offered?
I also love the font they used for the title, very simple but distinct. Flowers in the story hold special meaning, so the rose within the title also has significance. While the flower in the story is not a rose, but a blossom (maybe an orange blossom? I don't really remember) our hero has a flower tattooed on his body to symbolize his undying love to his heroine. I think the placement of the title on his torso almost appears as if the rose is tattooed on his back.
Everything on this cover is deliberate and has meaning to the story, yet it is relatively simple. It's uncomplicated which makes it all the more powerful, memorable, and stunningly beautiful...especially when it seems like most covers these days are an amalgamation of several images to represent the feeling and meaning of the book. It's definitely a cover that would grab my attention browsing books online, or perusing the latest novels in my local bookstore.
I have to say that I think the art department at Harlequin Spice is absolutely brilliant. They created my favorite cover from last year with
Deeper
by Megan Hart, and
Sinful
by Charlotte Featherstone is going to be hard to beat, although I do really love the cover for Amanda McIntyre's
The Master and the Muses
too...I'm going to have some tough decisions to make at the end of the year :) Big congrats to Charlotte Featherstone who wrote the book and who's hero inspired the cover as well as whoever was responsible at Harlequin for creating the cover of Sinful, my Seductive Museums-Gallery of Fine Cover Art pick for the month of April 2010!
What's your Cover Art pick this month?

Seductive Museum-Gallery of Fine Cover Art monthly meme is hosted by Seductive Museums the last Thursday of every month. Want to participate? Here's how:

Share your favorite romance novel cover from any of the romance novels you've read this month, and remember this has nothing to do with the actual content of the book…just the cover.

The romance novel can be a new release, a current release, or an older book. As long as it is in print, it is available for purchase (no preorders), and is classified as a romance then it qualifies (historical romance, contemporary romance, paranormal romance, romantic suspense, erotic romance...).

Present your book cover art on the last Thursday of the month (barring any special events) on your blog using the Seductive Museums icon and following these participation rules. Tell us what you love about the cover, and then link your choice to the current Seductive Museum Gallery.

The following week I will compile a list of the submitted book covers and I'll have a poll where you can vote for your favorites. At the end of the year I will list the top book covers for each month and you can vote for the top 5 covers of the year. Once the masterpiece of the year has been chosen we will honor the author and the cover artist with an award.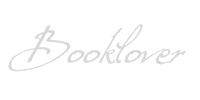 *I am an Amazon affiliate and receive a small (and I mean very small) referral fee for purchases made using a link on this blog. I don't use Amazon to earn money, I use it because the widgets are cool, easy to use, and serve my purposes to showcase books & such with minimal effort, but most importantly they have great prices and offer both new and used items. As a book addict I love that I can find just about anything I want in one place. If you are going to purchase a featured book anyway, and you know you won't pay more by using the links on this blog than you would by visiting Amazon on your own, I will be eternally grateful for supporting this blog by using the links, and don't forget that the referral fees from your purchases will sponsor the "Reader Rewards" giveaways :)
Read more...